Where can I buy Jonhy Wee?
For users: Find your Jonhy Wee pee bag on one of the many reseller platforms. Please find the stockists here.
For business customers: Please use our online form to send us your inquiry.
Where can I use Jonhy Wee?
Jonhy Wee is perfect for use in a wide range of situations. Whenever you need to use a bathroom and there is no nearby toilet, this pee bag is the ideal solution. Some of the most common places and situations to use Jonhy Wee include:
In a car – if you're stuck in a traffic jam and need the bathroom, or you're travelling with kids who've got to go.
On a bus or coach – bus drivers on long distance journeys sleep in their vehicle. Rather than risking finding toilets outside at night, it's safer to use Jonhy Wee.
In a truck – truck drivers who are parked overnight at a parking lot will find it most convenient to use Jonhy Wee instead of having to go and find a bathroom.
At a festival – festivals and events have dirty mobile toilets which are riddled with bacteria, viruses and germs, not to mention long queues.
In medical facilities – whether in hospitals, elderly homes – anyone can make use of Jonhy Wee as a more hygienic and convenient alternative to a bedpan or urinal bottle. Also for people experiencing incontinence, the pee bag is great of help.
At a campsite – making the journey to campsite toilets in the middle of the night and early in the morning is something we all despise.
On a boat – if you're out on the water with no toilet in sight, Jonhy Wee is the ideal solution instead of waiting until you get back to land.
On a glider or small airplane – if you're a hobby pilot on a long flight, you can be well prepared for an emergency with Jonhy Wee in your pocket.
When hiking – if you're out in the countryside with nowhere to go, then Johny Wee is a great solution for both men, women and children.
Wheelchair – wheelchair users don't need to look out for disability-friendly bathrooms anymore, now they can enjoy having a small but efficient solution around.
Everywhere! – No matter where you are or what you're doing, with Johny Wee to hand you'll be able to relieve yourself without worry.
Why should I use Johny Wee over a mobile toilet cubicle?
Mobile toilet cubicles can be dirty and unhygienic, used by hundreds of people and usually without a designated cleaner. They contain viruses, bacteria and germs which are easily transferred to your skin.
There are also often very long queues to use mobile toilets, so if you can't wait or don't want to risk the health consequences, Jonhy Wee is your hygienic and convenient solution. Just use it in discreet nature area or in your tent and you've solved your problem!
How do women use Jonhy Wee?
As a woman, did you ever think, how nice it would be to pee standing up, just as much as men do? Make your thought become reality.
Jonhy Wee is a unisex pee bag which can be used by children, women and men alike. The slightly flexible adapter/funnel (cup) is shaped to fit a woman's body perfectly to allow for easy usage. Just unfold the peephole bag, put the adapter/funnel close to your body below and off you go.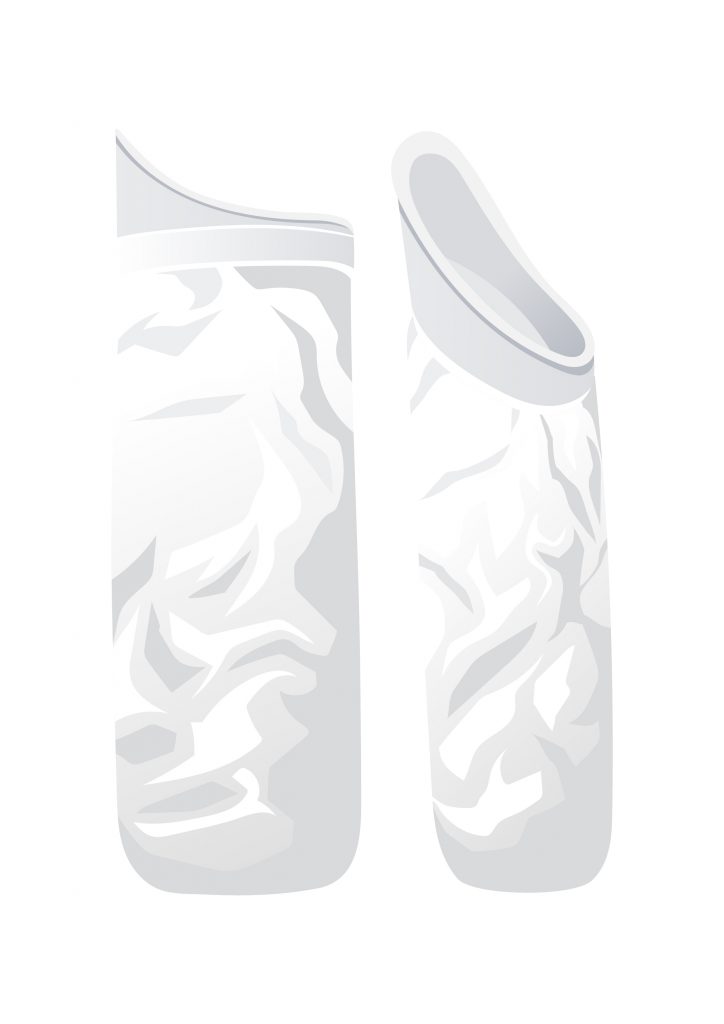 How many times can I use Jonhy Wee?
Jonhy Wee has a maximum capacity of 900ml. If you don't fill it completely, you can simply seal it then use it again later. The bag measures 32cm in height and 13cm in width, but it comes in a small packet for you to pop discreetly in your bag or glovebox.
The urine is fully absorbed after just 30 seconds, turned to gel for the utmost in hygiene practices.
Is Jonhy Wee suitable for babies and potty training?
Yes, parents of toddlers can easily hold Jonhy Wee still for their little ones so they can pee easily. If you're a parent or carer for a small child, there's nothing that can be more frustrating than hearing 'I need a wee' at the most awkward of times in the most awkward of places. With Johny Wee you can solve the problem instantly.
Where do I dispose of Jonhy Wee after using it?
Simply dispose of Jonhy Wee after use with your regular domestic waste. Once Jonhy Wee ends up in landfill, it starts to biodegrade thanks to the unique material additive. It is fully biodegraded within a year.
What material is Jonhy Wee made of?
Jonhy Wee Pee bag is made from 100% recycled detergent bottles and foil.
What material is the package made of?
The packaging box consists of FSC-certified paper material that is coming from sustainable cultivation.
As a user, how do I prevent being watched while using Jonhy Wee (e.g. at at festival)?
There is always a feeling of shame when peeing in public. Especially for women it can be really uncomfortable.
Now, in situations where it is very crowded, women can pee while standing just as much as men do. At festivals when staying overnights, women can simply use the pee bag in a tent; search for a tree, bush, fence, close-by building and other objects to use Jonh Wee.